RESUME TEMPLATES + TIPS
TO HELP YOU LAND A JOB

RESUME WRITING GUIDE
INCLUDED FREE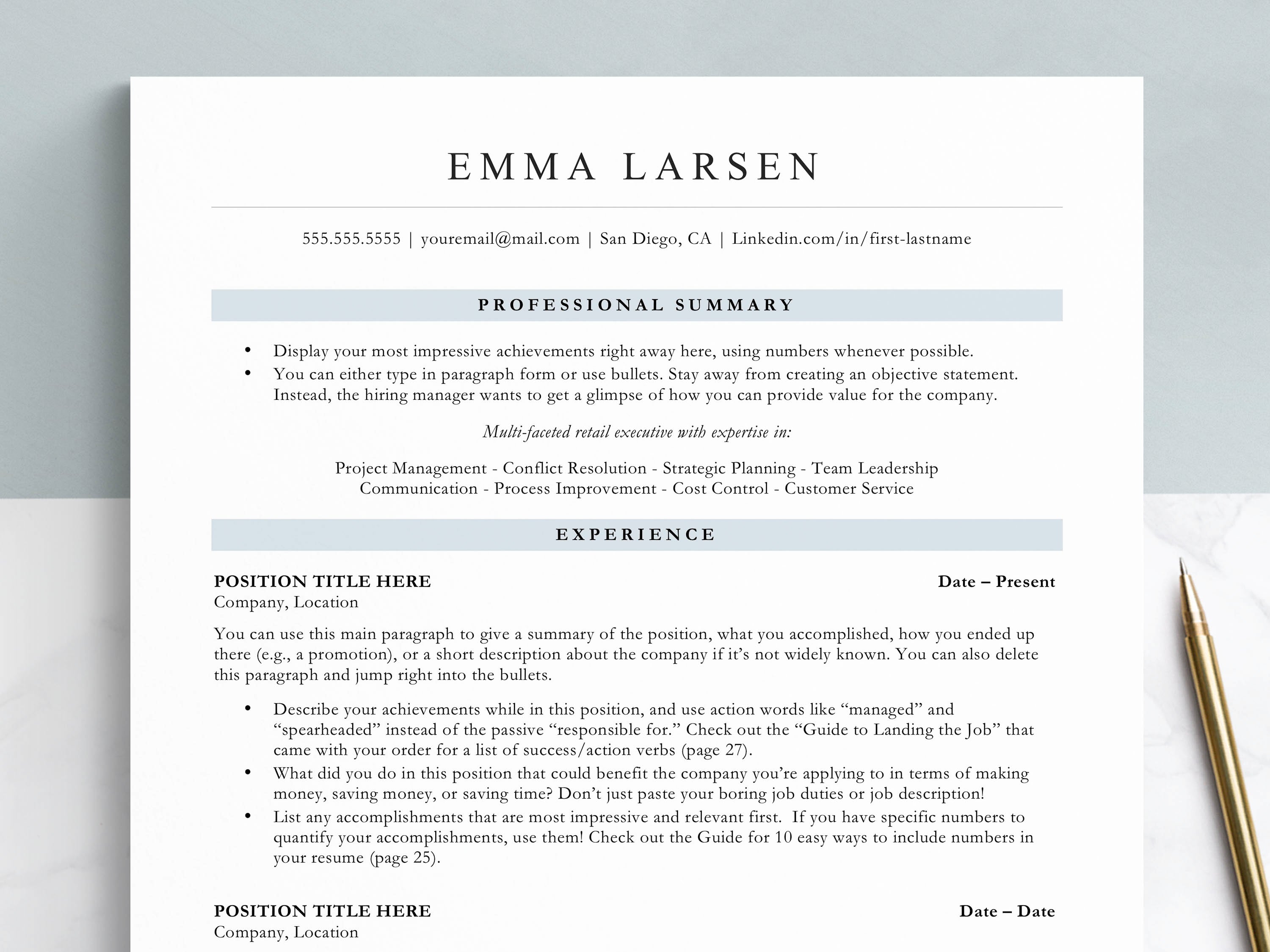 SAVE TIME & STRESS
Grab a done-for-you, professional resume template and save hours (and stress) vs. trying to make your own. My resume templates are easy-to-use and 100% customizable.
FREE WITH PURCHASE
RESUME TIPS PDF
Created by a resume writer, this 50+ page PDF includes all the tips you need to stand out in today's market, so you can stop Googling and start applying ASAP.
Featured collection
Bestsellers
Before / after
Because you only have a few seconds to make an incredible first impression.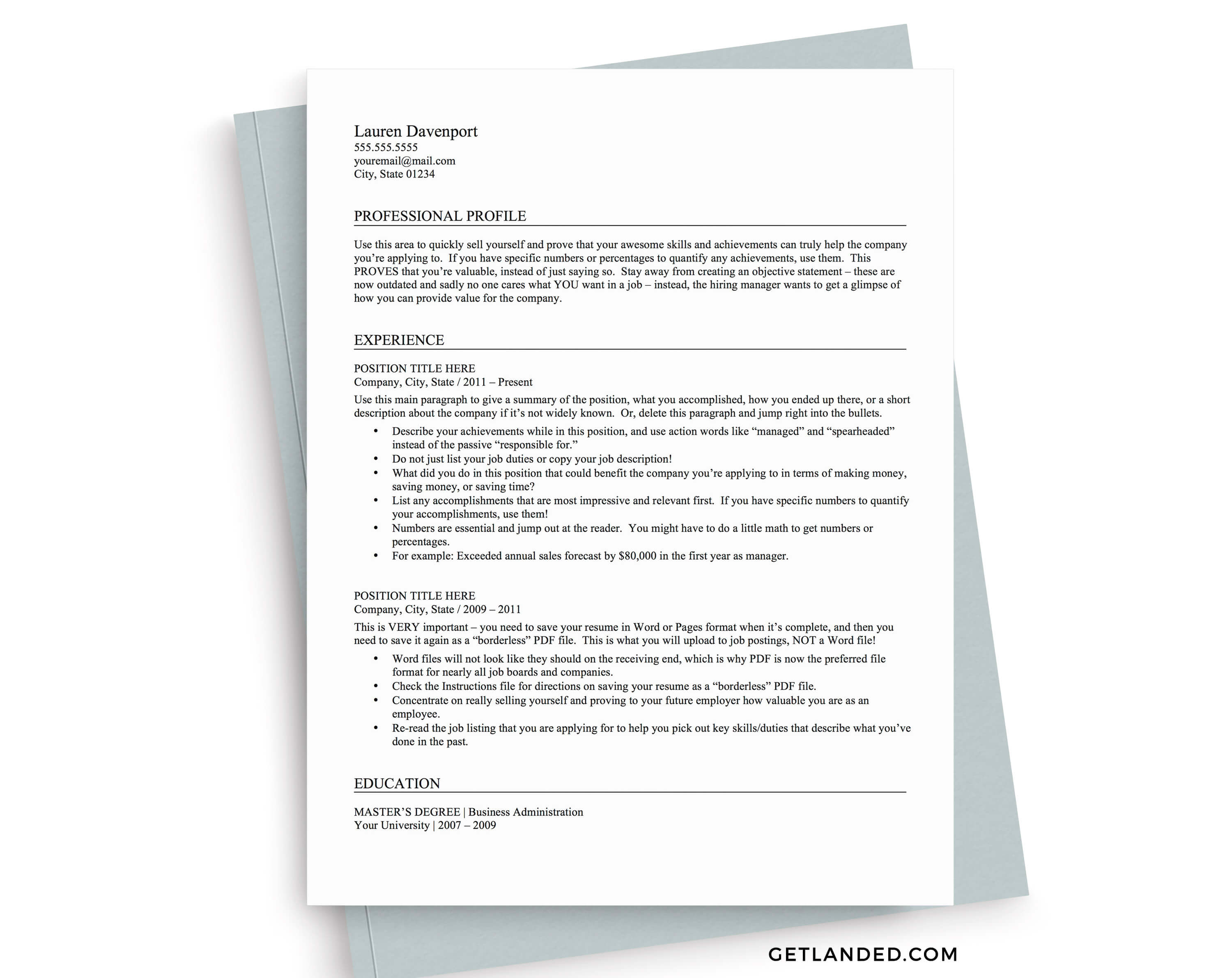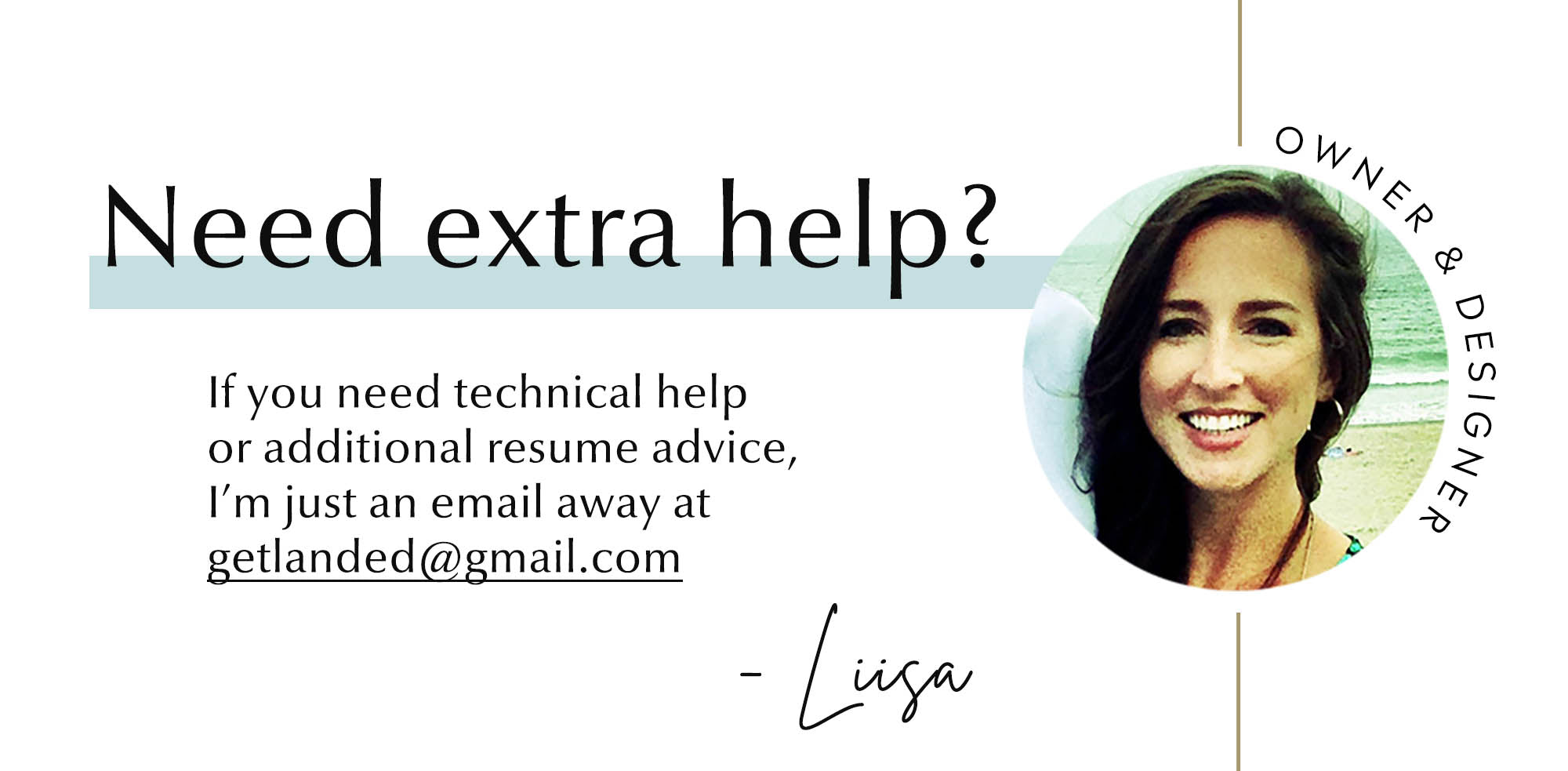 KNOWN FOR EXCEPTIONAL
CUSTOMER SERVICE
Need a formatting cleanup? Have a resume question? I'm here to help you. Email me any time at getlanded@gmail.com
TESTIMONIALS
OVER 100,000 HAPPY CUSTOMERS
"So easy to use. I'm a recruiter for a Fortune 100 company - and this is the resume I picked to use for myself. It's a fantastic format."
"I can't say enough good things about this package Liisa put together. It's simple and easy to use and is a great guide for anyone looking to take their resume to the next level. This is the single best professional investment I have ever made."
"I get tons of compliments on my resume design and have landed three interviews since switching to this template. Mission accomplished!"
"Looks professional and so simple to use - job searching is hard enough and this made my life that much easier and made me feel really confident about my resume. Money well spent!"